DOC HOCK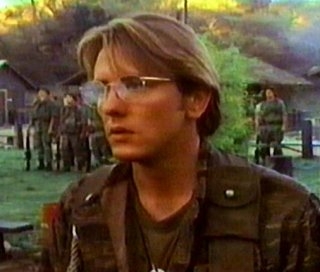 DOC HOCK
Full Name: Hockenbury, Francis
Home Town: MEMPHIS, TENNESSEE
Service Rank: Private 1st Class - He was later promoted to Specialist-4, 91A. Combat Medic
Trained at Fort Sam Houston, Texas, at the Army Medical Center.
Medals/Citations:
National Defence Service Medal awarded to all who serve in the active US Military ,for longer than 90 days during wartime.
Combat Medics Badge -** see further details on medals page
Bronze Star awarded in episode 45, "Thanks for the Memories" (for the mission in "Cloud Nine") "for heroism in connection with ground operations against hostile forces in the Republic of Vietnam"
Purple Heart
Wounded :Once
First Appearance: Episode 39, "Doc Hock"
Last Appearance: Episode 58, "Payback"
*note:Doc is given a monkey in the episode "A Bodyguard Of Lies"