JOON B.KIM

I received an email from JOON himself recently
Sat Jul 22 09:00:33 2000
From: "J B K" To: CRAIG@blackmore123.freeserve.co.uk
Subject: Re: request for information :
Thank you for your email.
I am currently living in China working on Computer project.
I hope to someday return to acting in Hollywood.
Thanks Again..... Joon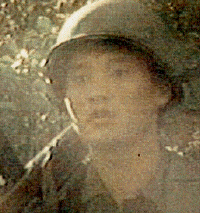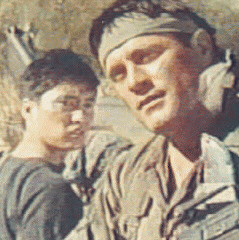 Joon
ACTOR/DIRECTOR/PRODUCER

Los Angeles, California USA
Height: 5'9"/175cm
Weight: 160lbs
Eyes: Brown
Hair: Black
SPECIAL SKILLS:
Martial Arts
Fluent in Korean

EDUCATION:
University of Connecticut, BA
UCLA/LACC Film Studies
TV/FILM:
DUBBED ACTION MOVIE(2000) "Featured"
WALKER, TEXAS RANGER(2000) "Henry Bin"
FIGHT CLUB(1999) "Raymong K. Hasell"
HUNTER "Hunter's Son Ben"
BRONX ZOO "Ahn Loo"(Recurring)
TOUR OF DUTY "Tran"
PRIVATE EYE "San Sien Siang"
WOLF "Will Han"
ALIEN NATION "Dealer"
DRAGNET "Tu"
WAR OF THE WORLDS "Bing"
GANG JUSTICE "Paul"
STREET SOLDIERS "Charles"
EVEN THE SCORES "Kim"


KOREAN CREDITS:
TOTAL OF THREE Starring Yun Suk Ho (Sit-Com/KBS-TV)
OUR LOVE SONG Co-Starring Moon Jung Soo (Mini-Series/SBS-TV)
FEELING Co-Starring Yun Suk Ho (Mini-Series/KBS-TV)
VARIETY PROGRAM Guest Appearances Joo Chang Man (MBC-TV & KBS-TV
COMMERCIALS(CF) Main Daewoo/Lotte/Samsung
FIVE CORNERS Starring Shim Seung Geun (MBC-TV)
THEME THEATERS Starring Jeon Bae Geun (MBC-TV)