MARCUS TAYLOR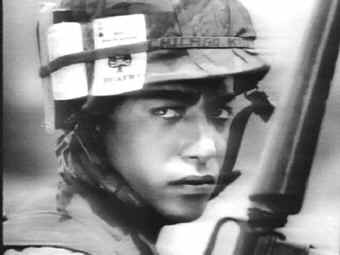 MARCUS TAYLOR
Full Name: Taylor, Marcus
Home Town: 4th STREET & BILLINGS, DETROIT, MICHIGAN
Service Rank: Private 1st Class ,
promoted to Specialist-4 at the start of season two and later to Sergeant in episode 51, "Dead Man Tales".
Medals/Citations:
National Defence Service Medal awarded to all who serve in the active US Military ,for longer than 90 days during wartime.
Combat Infantry Badge- ** see further details on medals page
Silver Star awarded in episode 53, "Acceptable Losses", for Gallantry in Action
Bronze Star awarded in episode 45, "Thanks for the Memories",(for the mission in "Cloud Nine")"for heroism in connection with ground operations against hostile forces in the Republic of Vietnam"
Army Commendation Medal awarded in episode 21, "The Hill" for Heroism in Ground Combat .
Purple Heart
Wounded :Three times, once in neck in "Notes from the Underground".
Shot in "The Hill" bullet goes straight through left shoulder.
Recieved gunshot wound to right side of chest (not serious) in the episode "Payback"
First Appearance: Episode 1, Tour of Duty-Premiere Episode
Last Appearance: Episode 58, "Payback"
**notes:Taylor was given the choice of going to Vietnam or going to jail by a judge after he was caught stealing a car.
* He was brought up by his mother and grandmother.
* In "RoadRunner" , Marcus recieves a letter from Wanda, who says "she doesnt love him anymore", he isnt worried because he still has Iris,Shenna,Dorell and Marlene.
* In "Short Timer" his girlfriend back in the US was called Louise, she tells him its over when he rings to tell her that he is flying back.
* In the episode "Short Timer", he has 2 days and a wake up before he flies back to the US, he re-ups for 6 years.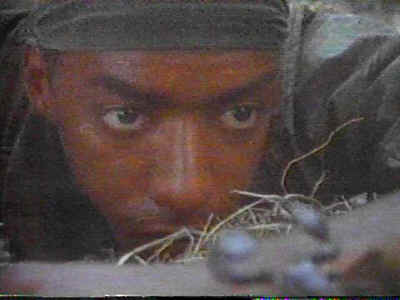 BACK TO CHARACTER DETAILS HOME