Character details for MARVIN JOHNSON
as portrayed by Stan Foster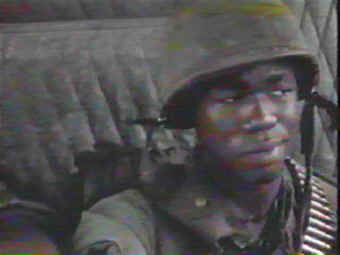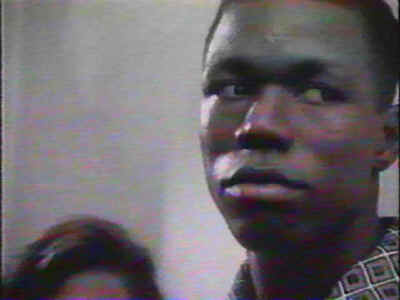 MARVIN JOHNSON
Full Name: Johnson, Marvin
Home Town: TUPELO, MISSISSIPPI
Service Rank: Specialist-4 -promoted to Sergeant in episode 38, "The Luck"
Medals/Citations:
National Defence Service Medal awarded to all who serve in the active US Military ,for longer than 90 days during wartime.
Combat Infantry Badge- ** see further details on medals page
Bronze Star awarded in episode 45, "Thanks for the Memories" (for the mission in "Cloud Nine" for action in Binh Tri on August 6, 1967)"for heroism in connection with ground operations against hostile forces in the Republic of Vietnam"
Purple Heart awarded in episode 21, "The Hill" for wounds sustained behind enemy lines
Wounded :Shot ,above right temple, (graze) which resulted in him being knocked unconscious in the episode " Brothers, Fathers, Sons"
First Appearance: Episode 1, "Tour of Duty -Premiere Episode
Last Appearance: Episode 48, "Green Christmas"
**Note :Johnson had a sister.
**Note: Upon returning to the USA , Johnson went to college.
BACK TO CHARACTER DETAILS HOME