Steve Akahoshi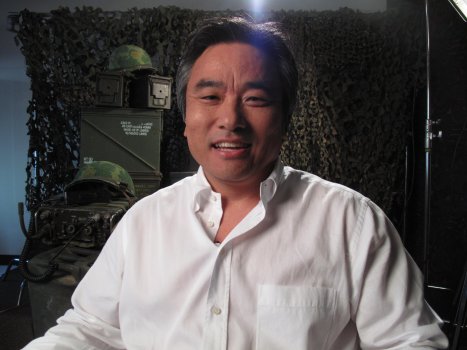 Steve Akahoshi is the Owner and operator of North River Pictures , an independent production company, which has financed and produced award winning entertainment. Currently producing a slate of high-concept family adventures which began principle photography in 2012.

February 2007
On the 16th & 17th February 2007 , a Tour of Duty "mini-convention" took place at the Hollywood Collectors & Celebrity Show at the Burbank, CA Marriot Hotel, 2500 Hollywood Way, Burbank, California, USA.

Gathered together for the first time for fans to meet in years , Joshua Maurer , Terence Knox , Eric Bruskotter and Steve Akahoshi met with fans of Tour Of Duty.
Steve Akahoshi was kind enough to leave a message on the HUM90 Tour Of Duty site's message board, (rumours of him being forced to the computer have never been substantiated).

Hello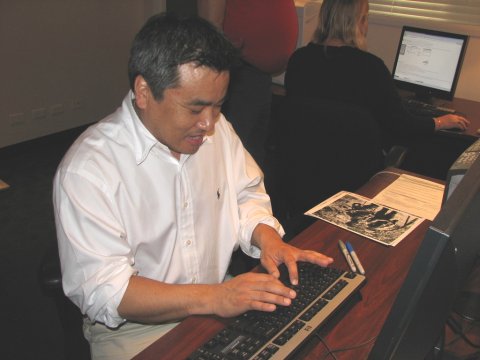 Photo taken by Ernie (Ernest Johnson), from the business centre of the Burbank Airport Marriott hotel.
Posted by Doc Matsuda on 2/17/2007, 6:35 pm
These kids running the website are LOONEY!! They talked me into saying hi to all of you. So here ya go...HI!! Please send the checks payable to Doc.....
Seriously, I've had a blast meeting all the LOVELY and ATTRACTIVE TOD-ITES who travelled far & wide to get here. I am deeply moved by their dedication to our show...You are all terrific & special in my book.
Love to all,
Steve Akahoshi
"Doc" '87-'88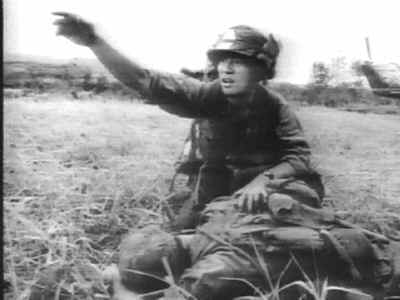 Steve said of this picture "One of my favourite photos taken by David Hume Kennerly while shooting the pilot for Tour of Duty on location in Hawaii
Preview Trailer for Hollywood Vampyr


Steve Akahoshi & Ramon Franco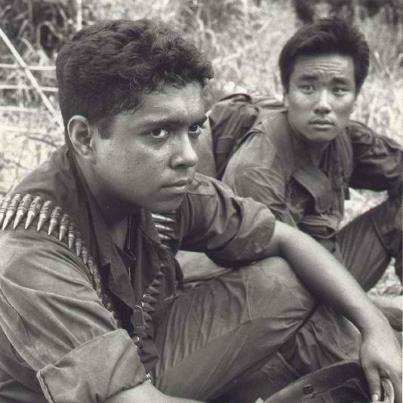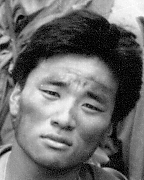 *************************************
Steve Akahoshi played Mr Chen in the film Vicious Circle in 2009.

September 2002
Steve's film 'Hollywood Vampyr' was shown as part of the Firelight Shocks Festival on the weekend of September 28-29 2002 at the :
State Theatre
Modesto,
California.
The film was nominated in 5 categories at the 2002 Shocker Awards , including the 'Audience Award'.
Steve was been nominated in 'Best Director Horror Feature',
another link to Tour of Duty at these awards was Hollywood Vampyr's star Trevor Goddard , who was nominated in the best actor category. Trevor starred in 'Lonely At The Top' (episode 41) as Williams.
Trevor was in attendance at the festival and after Sunday's screening taking part in a Q&A session.
MARCH 2002


The website for Steve's film Hollywood Vampyr is up an running
More details can also be found at Trevor Goddard's official website
**************************


A few details about Steve's 1999 film 'AT FACE VALUE'
AT FACE VALUE
(Los Angeles Premiere, DWF 1999)
USA, 1999, 35mm, 27 min.
Writer/Dir./Producer: Steven K. Akahoshi
Cast: Felton Perry, Francois Chan, Anna Marie Horsford, Helen Martin, John Capodice, Terence Knox, Stoney Jackson

Set during the day of the infamous O.J. Simpson low-speed car chase, AT FACE VALUE focuses upon Black/Asian race relations. Duke, an African-American construction worker is having a hard day as he is admonished at work by his boss and harassed by the L.A.P.D. on his way home. Meanwhile Kee Sung Par, a Korean immigrant who owns a small grocery store in South Central L.A., is having problems of his own. The pressures of each man collide when an argument breaks out between them about the price being charged for milk. Before the argument can escalate into violence, it is their sons that remind them of the larger picture.
*********************************

FEBRUARY 7TH 2001
I received the following message from Steve :
07 February 2001
Steve Akahoshi aka: Spec 4- Doc Matsuda, season 1.Original cast member

" In 1997, I decided to venture into the world of producing and directing. In 1999, I completed a 35mm short film for the Simon Wiesenthal Center Museum of Tolerance titled At Face Value which qualified for the 2000 Academy Awards. I had the opportunity to cast Terence Knox in the ensemble and we had a blast."

"Currently, I am in post production on the feature film Hollywood Vampyr, a drama which is set in today's Gothic world. It stars Trevor Goddard from the CBS series JAG, and Muse Watson, the killer on the hunt in I Know What You Did Last Summer and its sequel. As I intend to place a TOD element in every project I direct, in this case I had the joy of working with a remarkable actor, Joe Toppe, a guest star from the 3rd year (?). For HV, I served as Director and Producer."

I have a comedy slated for late Spring 2001 titled Unintentional Sex. It is along the lines of Something About Mary.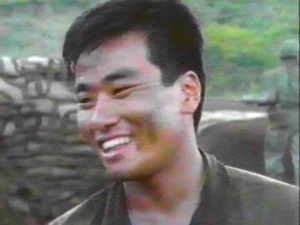 I hope you don't mind the update, I feel as if I have been out of the loop for a while. But here is my quote:

"Tour of Duty by far has been the most memorable experience in my professional life. At times I feel it may very well be one of the finest in my personal life as well. I am grateful to CBS, New World Television, Sony, 20th Century Fox, and TNT for their belief in the show.
And lastly, I am proud to have been a part of something that will keep the memory of those who gave of themselves for our country."

Thanks for your interest.
With Regards,
Steven


*************************************************************************************

Steve Akahoshi's Director Reel


October 2000
Steve Akahoshi is now a producing partner with the company Silver Sky Productions.
Their new film "Hollywood Vampyr" marks his directorial debut for the company.
Hollywood Vampyr is about the "gothic" subculture of the Los Angeles ,seen through the eyes of a young female vampire.


The actor turned director has also showcased a 35mm narrative short "At Face Value" production in association with the Simon Wiesenthal Centre Museum of Tolerance.
"At Face Value" qualified for the prestigious 2000 Academy Award in the Best Live Action Short category.

Filmography Actor
Vicious Circle 200

9

.... Mr. Chen
The Gift - 2002 Bill Rollins
Hollywood Vampyr -2002 Det.Ohara

Back to Back - 1996 Officer Yamaoka
The O.J. Simpson Story - 1995 Det.2
Teenage Mutant Ninja Turtles 3 - Honor Guard #2

Fatal Beauty - 1987 Det.Shigeta

Tour of Duty as Private Randy "Doc" Matsuda - 1987


Director/Producer/Writer
Out Of The Black -2001- Ass.Producer
Hollywood Vampyr -2000-Prod/Dir/Editor
At Face Value -1999 -Writer/Prod/Dir.