Payback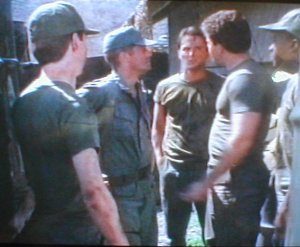 Lt Myron talking to Griff and the guys
Picking up several months after episode #20 left off, we follow Ruiz, Percell, McKay, and Grinder as they experience the trials of readjusting to civilian life – and the physical injures of the latter two. Simultaneously we witness the deterioration of the situation in Nam through the eyes of Anderson, Goldman, the increasingly troubled Doc Hock, and Taylor – culminating in the murder of Sergeant Hannegan by a disgruntled American Soldier. We leave this season with vignettes of our guys, setting up the possibility of the further exploring their situations.
Writer: Jerry Patrick Brown
| | |
| --- | --- |
| Kyle Chandler | Pvt. William Griner |
| John Dye | Pvt. Francis 'Doc'Hockenbury |
| Dan Gauthier | Lt.John 'Johnny' McKay |
| Robert M Bouffard | Private Seaver |
| Clifton Powell | Luther Fraction |
| Jonathan Gries | Major Rex Chapman |
| Anne Haney | Mrs Griner |
| Donald Borza | Griff |
| Leesa Bryte | Lucille |
| Kimiko Eelman | Lieu |
| Laura Leigh Hughes | Billie Jean |
| Charles Hyman | Msgt. Hannegan |
| Stephen Markce | Colonel Mason |
| Randy Reinholz | Spud |
| John Rensenhouse | Dr. Striner |
| Martha Velez | Mama Ruiz |
| Harvey Vernon | Preacher |
| Kirk Baily | Bielak |
| Cameron Bancroft | Kemper |
| Susan Byun | Hooker |
| Daniel Byun Cartmell | Cash |
| Jeffery Corbett | MP |
| Darren Forman | GI #1 |
| Pate Gavin | Zemke |
| Ted King | Radioman |
| Paul Martel | N.D. Grunt |
| Mark Phelan | Sergeant |
| Maureen Pierson | Dolly |
| Rocky Slaymaker | Soldier |
| Len Lesser | Clayton - WWII Vet (uncredited) |
| Patrcik Kilpatrick | CIA Agent Duke Fontiane |
| Warren Vanders | Harding Griner |
Q&A with Randy Reinholz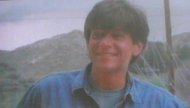 Spud is the construction worker who takes Tony out on a date
to meet Billie Jean in Payback

HUM90: How did you get the part, was it originally going to be a larger part in season 4?
R.R : I had auditioned for the show many times - I was close, but they didn't know how to use me in the show. During this audition, there was actually an earthquake - small - while I auditioned. It was an extremely nice group of people putting the show together.

HUM90: What was Tony Becker like to work with?
R.R : Tony was great.
He had a wonderful dog with us the whole day of shooting. That dog would do anything Tony told him to do.
Tony drove me to the sets and made me feel like I was part of the crew - as if he and I had always been friends. He is a smart actor.

HUM90: What were the ladies like to work with?
R.R : The women in the scene were delightful. Just out of school and really professional

HUM90: How long did you spend filming.
R.R : We shot one day


HUM90: Where was the construction site scene filmed?
R.R : The outdoor scenes were shot at a construction site - it was close to the last day of shooting and the writer directed the show. Tony would have some ideas about how things might be shot and then we did the shoot.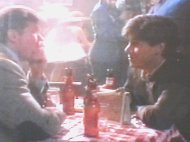 HUM90: What about the Bar scene?
R.R : Can't remember much about the bar scene - maybe in Chatsworth?
I know we were at a studio somewhere.


HUM90 : What memories do you have about your experience?
R.R : My memories are just that it was an extremely professional group of people, that seemed liked they genuinely like each other and respected the work they were doing.
They knew these were tough stories - young men in an unpopular and brutal war. They knew they represented people who had been treated so unfairly - and yet they deserved dignity on screen.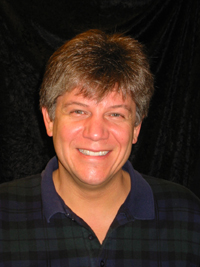 HUM90: What are you doing now, still acting?
R.R : I am now a university professor at San Diego State University and Artistic Director of Native Voices at the Autry - a Native American Theatre company.



HUM90 : Thank you very much for your time.
R.R : Thank you , It was nice to be remembered.