!—End Cookie Consent plugin-->
Character details for Sgt. ZEKE ANDERSON
as portrayed by Terence Knox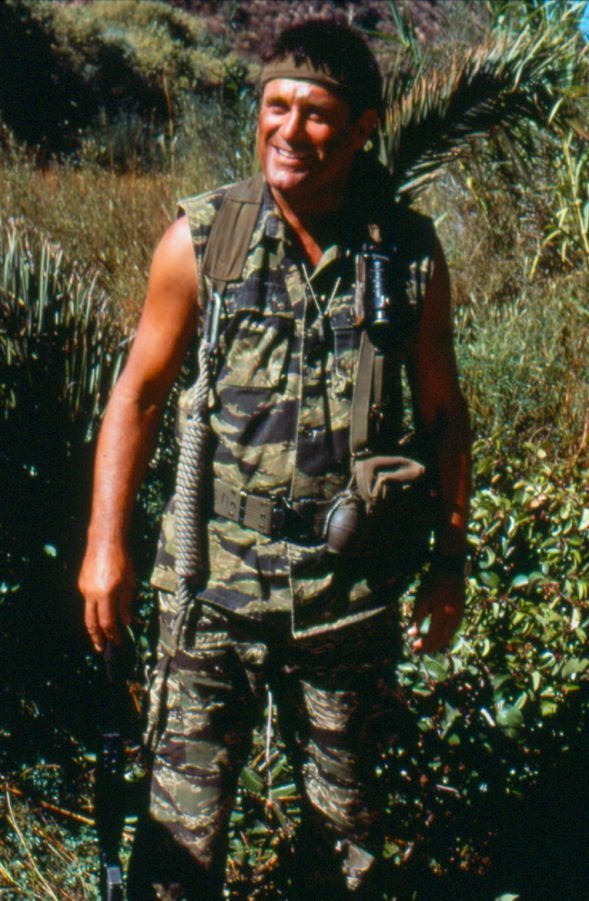 ZEKE ANDERSON
Full Name: Anderson, Clayton Ezekiel
Home Town: BOISE, IDAHO
Service Rank: Staff Sergeant (promoted to Sergeant 1st Class in episode 39, "Doc Hock").
Serial Number : RA 3865661
On his third tour in Nam ,
Served his first Tour Of Vietnam in the 1st Cavalry . His second, was with the 11th Armoured Cavalry Regiment. He is 4 months into his third is with the 196th Infantry Brigade in the Premiere Episode
Medals/Citations:
National Defence Service Medal awarded to all who serve in the active US Military ,for longer than 90 days during wartime.
Good Conduct Medal - with one Oak Leaf cluster -This was awarded one per enlistment, for a military record without any disciplinary problems on your record.
Combat Infantry Badge- ** see further details on medals page
Distinguished Service Cross awarded in episode 53, "Acceptable Losses" for the mission in "And Make Death Proud to Take Us", January 6, 1969 --"for extraordinary gallantry in the face of supreme enemy firepower"
Silver Star awarded in episode 21, "The Hill", for Gallantry and Heroism in Ground Combat
for action on December 9, 1967 in the Binh Khe Valley"
2 x Bronze Star one awarded in episode 45, "Thanks for the Memories" (for the mission in "Cloud Nine") "for heroism in connection with ground operations against hostile forces in the Republic of Vietnam"
Vietnam Gallantry Cross - **see details further down page
Vietnam Service Medal - with two Oak leaf clusters, denoting subsequent awards received.
Purple Heart awarded in episode 21, "The Hill" for wounds sustained in action
** Zeke trades his Silver Star & 2 Bronze Stars , to make up the $60 he is short to buy Dr Seymour an engagement ring in the episode "Terms Of Enlistment".
Wounded : So many times its hard to count .
Shot in lower right leg once , also received light flesh wound (shot) to upper left arm, in "Brothers, Fathers, Sons" .
Knocked unconscious in the episode "Roadrunner" as a result of a mortar explosion.
Again Shot in lower right leg once in "Angel Of Mercy ", this guy is so tough he even says " I didn't even know I was shot until I was in the Chopper"
First Appearance: Episode 1, Tour of Duty-Premiere Episode
Last Appearance: Episode 58, Payback
**notes: Zeke's father was a club boxer with a glass jaw.
* His father ran out and left Zeke's mother when she was pregnant.
* His mother could not look after him so he gave him to the state, he says home was the Boys Department of Welfare. He was mainly raised by Nuns.
* His mother died a couple of years after giving him up in a car wreck.
* Although Zeke never met his father he did trace him to Elizabeth , New Jersey where he spent a day watching him with his new wife and children.
* Zeke was married to Carole, they had one daughter called Katie. (referred to once as Katrina)
* In the episode "Lonely At The Top", Zeke asks Dr Jennifer Seymour to marry him .At first she accepts, but later gives the ring back to him, after he tells her of his intention to return to Vietnam, and says to him "do what you have to do, then if we feel the same way about each other after the war put the ring back on my finger".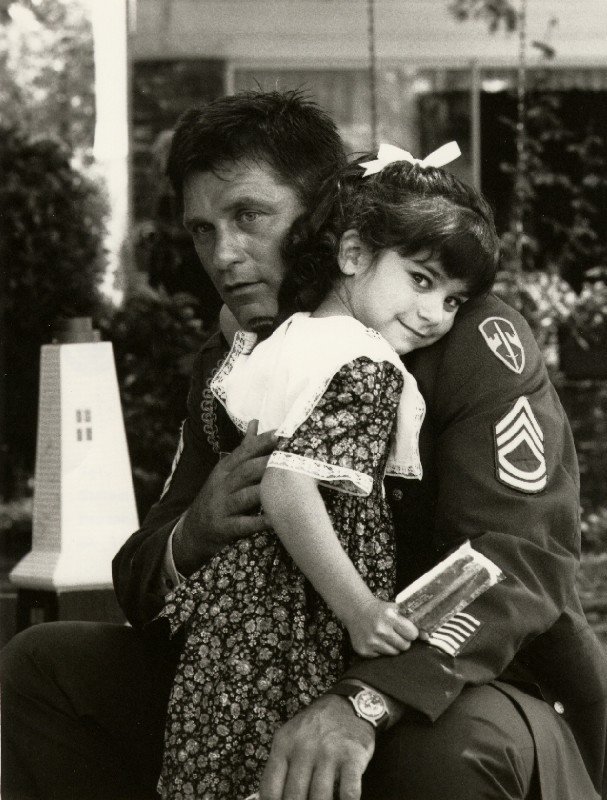 BACK TO CHARACTER DETAILS HOME