No Where To Run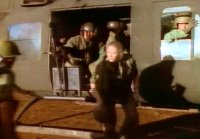 When BRAVO is assigned to secure a bridge right after losing many men in a surprise ambush, our men are weary, worried and wondering what it's all about. PERCELL, who just received a "Dear John" letter, is on edge when the bridge gets blown with some of our men and trucks on it.
In search of the enemy, Percell shoots and accidentally kills an 8-year old boy. His anguish over the incident is compounded by the that the boy's infant brother is dying of various causes, and Doc Matsuda is unable to save him. Goldman arranges for Doc and Percell to escort the baby and his mother to the Evacuation Hospital. There ,Goldman is reunited for a brief afternoon, with an old flame, LT. NURSE NIKKI RAINES.
Director: Randy Roberts Writer: Rick Husky
Ed Monaghan
Hazzard
Pamela Gidley
Lt. Nikki Raines
Tony Colitti

(see below)

Ercolani
Dung Nguyen
Vietnamese Women
Bob Whiting
Chaplain
Thao Thi Nguyen
Mama-san
Sylvian Cho
Vietnamese Girl
Steve Cohen
Intelligence Officer
Scooter Kindle
Corpsman
William Le Bus
Doctor
Ric Groenendal
Crewmember
Clyde R Jones
Clyde Edwards
Additional information from Tony Colitti - Pvt. Ercolani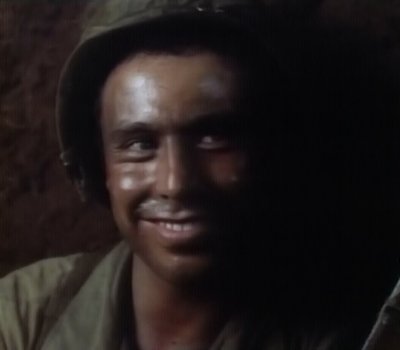 "The job happened so quickly, itís really all a blur. (But that could just be my old brain getting older.) I do remember being so excited about getting to work on such a hit show, as well as flying to Hawaii! I arrived late evening, shot the entire next day, then left early the next morning. Didnít get to see much of anything, having just enough time to pick up an ashtray to bring home to my grandparents.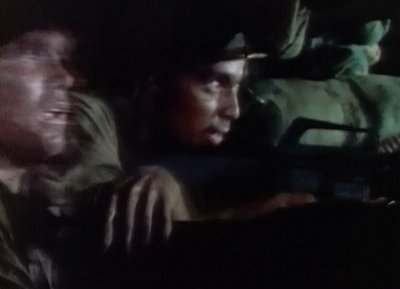 What I do remember was all the red mud and rain, making everything a little miserable. And quite frankly, I also remember an assistant director who acted like a big jerk. During the scene after I was hit by the claymore, one of the other guys in the bunker opened fire on the enemy with the M60. I was like 2 feet away from it, and I politely asked for a set of earplugs. The AD ridiculed me, yelling out to the entire crew that I was holding things up because I needed ear protection. Wasnít my fault that they were behind that day.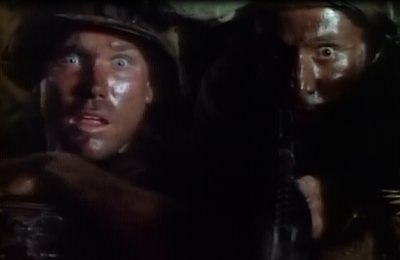 The good parts that I remember were all the great guys on that set. They were so nice and welcoming, and I got the feeling that they were really grateful for the gig. They were all telling Tony Becker that this was his Emmy episode, because of the emotional rollercoaster he had to ride in his scenes. "