NIKKI RAINE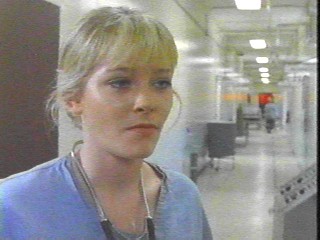 Full Name: Raine Nikki
Home Town: ?
Service Rank: LT Army Nurse
**note: She did her basic medical training at Sam Houston Texas
First Appearance: Episode, "No Where to run", when a chopper she is on doing a medical transfer is diverted to Firebase ladybird to do a pick up.
Last Appearance: Episode , "The Hill"
**note: Had been dating Goldman before he went to Officer training school back in the USA
**note: In "Angel of mercy", she tells Goldman that she had an abortion in Japan, they argue and split up , then get back together
**note: In " The Hill " Goldman asks her to marry him, she turns him down. They split up.
* She tells Myron , that after she has finished in Vietnam she is thinking about working with Veterans in either San Antonio or Dallas.