DR JENNIFER SEYMOUR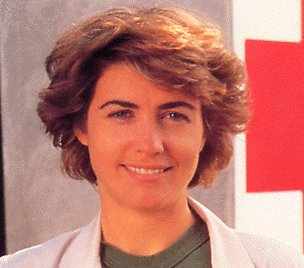 Dr Jennifer Seymour
Full Name: Seymour, Jennifer
Home Town: Swampscott, Massachusetts
Service Rank: Civilian Psychiatrist working for the US Army. Later becomes an Army Doctor with the rank Major
Wounded: Never.
First Appearance: Episode 24, For What Its Worth
Last Appearance: Episode 41, Lonely At The Top

Notes of interest :


Dr. Seymour studied medicine at Harvard.
She spent some time studying under Dr.Grenley and it appears that they may have had a romantic relationship in the past.
*Dr.Grenley appears in Non-Essential Personnel (episode 26)

In the episode, Popular Forces, episode 29, she shoots a VC on the street in Saigon, she was taught to shoot by her father when she was growing up.

In the episode, Terms of Enlistment, episode 30, she accepts a commission as an Army doctor after first turning it down, later in the episode she accepts it and returns to the USA to begin her work.

In the episode, Lonely At The Top, Episode 41, Jennifer and Zeke spend a week together in Texas.
Zeke asks Dr Jennifer Seymour to marry him. She accepts at first, but later in the episode gives the ring back to Zeke after he tells her of his intention to return to Vietnam as he feels he has unfinished business.
Jennifer says to him "do what you have to do, then if we feel the same way about each other after the war put the ring back on my finger".

** Zeke (Sgt Anderson) trades his Silver Star & 2 Bronze Stars, to make up the $60 he is short to buy Dr Seymour an engagement ring in the episode "Terms Of Enlistment".